Cooperations
We collaborate with colleagues from other disciplines at St. Pölten UAS (media, computer science and security, health sciences and social sciences). We also work closely with partners from business and academia, including ÖBB Infrastruktur AG, Frequentis AG, Siemens AG Österreich, Vienna University of Technology (TU Wien), University of Applied Sciences Upper Austria, the Austrian Institute of Technology (AIT), Rail Tec Arsenal, the Austrian Federal Ministry for Transport, Innovation and Technology, KRUCH, the International Union of Railways (UIC), The Usability Consultants GmbH (USECON), EBE solutions GmbH, ECODESIGN company, Zentrum für Interaktion, Medien & soziale Diversität (ZIMD) , and netwiss GesmbH.
The institute is also a member of various networks:
Options for research partnerships:
Publicly financed R&D projects
Contract R&D and research projects
Student projects, bachelor papers and dissertations
We are also happy to support ideation and project development, the search for funding opportunities and preparation of funding applications.
You want to know more? Feel free to ask!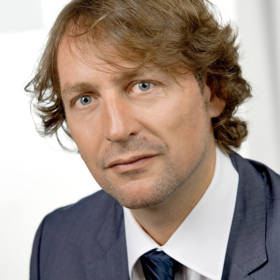 Head of Research Institute
Carl Ritter von Ghega Institute for Integrated Mobility Research
Deputy Academic Director Rail Technology and Mobility (BA)
Department of Rail Technology and Mobility
Member of the UAS Board from 2020 to 2023
Location: B - Campus-Platz 1
M: +43/676/847 228 664