09/01/2022
Presentation of research results at the 5th International Conference in Railway Technology in Montpellier
As part of the autoSHUNTING project, results were presented in two publications at the Railways Conference in Montpellier. The focus was on the topic of automatic shunting operations and the aspects of technical feasibility. In addition, a simulation of the use of self-propelled freight wagons on branch lines was created as part of the project's complementary research.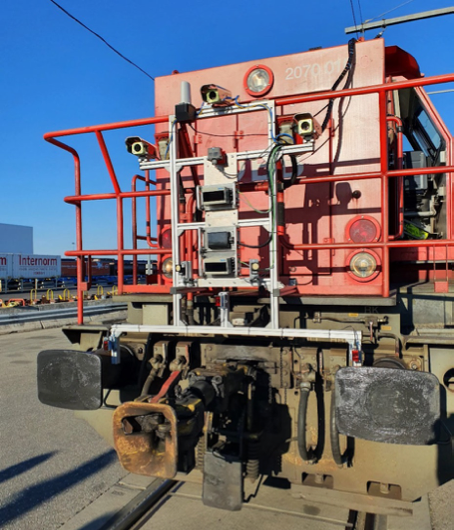 Together with the Austrian Institute of Technology, the FH Oberösterreich and ÖBB Infrastruktur, the Carl Ritter von Ghega Institute worked on two publications for the Railways Conference 2022 in Montpellier. Adrian Wagner, from the Institute, was present in France and presented the second paper. In this way, further results from the autoSHUNTING project could be presented. In this context, it was shown that shunting is of significant importance in railway operations, but that many processes in this traffic form are still done manually. Automated shunting units in this area would not only make the work environment easier, but would also improve safety for the employees. Therefore, in the first paper, the automated shunting operation on marshalling yards and the shunting in the last-mile area were investigated. The main focus was on the feasibility of operation with only one supervising person on board. The second paper looked at the impact of self-propelled freight wagons on branch lines. This approach is based on the idea that freight wagons on main lines are brought to a junction station by a carrier train. From there they start their journey self-propelled on the branch line to the different industrial sidings. The aim here was not to see if it is technically possible to build a self-propelled freight wagon, but whether this type of operation is a possible option at all. For this purpose, an operational simulation was created to verify how this type of transport would affect the regular passenger traffic of a branch line and what changes might appear.
Image Source: Stadlmann et. al. Automatic Shunting Operations (ASO) Aspects for the Technical Solution. 2022, p.3.